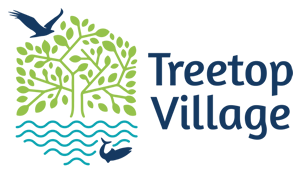 Can't make it this year? What about renting your week for a profit?
If you are an owner and you do not plan to stay in your unit this year, and if you have not traded your week with Interval International, you have the option of placing your week in the Association's Vacation Rental Program. If rented, eighty percent of the rental income will be credited to your Treetop Village POA account to offset future assessments. Twenty percent of any rental income will be paid to the Association as a commission (Industry-standard rental commission is forty percent.). Prices for weeks rented are set by the Association and the Association handles all paperwork and rent collection. There is a 3-day minimum stay for a rental. Placing your unit in the Vacation Rental Program does not guarantee the unit will be rented. But if it does, it's money in your pocket.
To learn more about the Vacation Rental Program, click here.
To place your property in the Vacation Rental Program, click here.
Tell Us About Your Stay
                 or
Send the Board and Property Manager Your Feedback
Hopefully, you had a great vacation experience, great customer service, a clean room, and enjoyed beautiful Treetop Cove and our prime location on the Lake. If so, please click the TripAdvisor and Google links below and let the world know. Your review is very important because good reviews generate more sales and rental income which generates more revenue for upgrading the property for your future stays. Also, you can click the Treetop Village logo below and send a report to the property manager and the Board. We love to have good reasons to pat our team on the back and say "job well done!" Thank you for taking the time to submit a review.
If You Had An Issue
As hard as our staff works to keep Treetop Village in great condition and provide you with the best possible vacation experience, we may not see everything that needs attention. If you had an issue during your visit–any issue–we want to know about it. When you submit a report the information goes directly to our property manager and the Board. Management works every day to elevate the standards of Treetop Village and your help will be greatly appreciated. Please click here to submit a report to the property manager and the Board.