Greetings Lakewood Resort Owners and Welcome!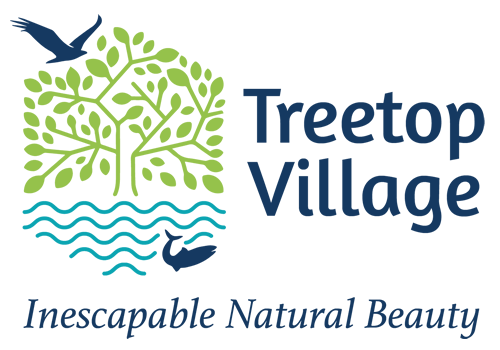 Our 25 acres of beauty surrounding Treetop Cove at the 13-mile marker is an upgraded and benefit rich alternative for Lakewood Resort owners.
Jeff Tegethoff, CEO of Tegethoff Development, embarked on a quest to allow Lakewood Resort owners to continue their lakefront vacations in a new location, with soon to be fully renovated units and expanded amenities, by securing a partnership with the remarkable Treetop Village Resort, located in scenic Village of Four Seasons on Horseshoe Bend.
For a limited time, Tegethoff Development is willing to assist Lakewood Resort owners to exchange their vacation timeshare ownership for a Treetop Village vacation timeshare ownership.  The Developer is offering to pay for:
A Treetop Villa fixed week, which will be a deeded property.
Prepay three years of all assessments.
Pay all expenses associated with the property transfer to Treetop Village.
A fee-free exit from Treetop Village after three years of ownership if a Lakewood Owner is not satisfied.
For a Lakewood Resort owner moving to Treetop Village, this is a no-cost transaction!
Think about vacationing for the next 3 years with no assessments and still having ownership!  If you don't want to be an owner after 3 years, Treetop Village will offer a no fee; no questions asked exit.  No guarantee is better than that!!
What Else is Great About Treetop Village?
No Daily Amenity Fee!
Interval International Exchange Program
Freestanding Villas – no stacked apartment type units
Washer and Dryer in every villa
2 Outdoor Swimming Pools overlooking Treetop Cove and the main channel
Indoor Pool with Hot Tubs
Pickleball and Basketball Multi-sport Court
Pontoon Boat Rentals on site
Recreational Dock for Picnicking, Swimming, and Fishing
Free unsecured boat parking
Secured and covered boat parking for a fee
Highest Wi-Fi Speed Available and Cable TV with 125+ channels including HBO in every villa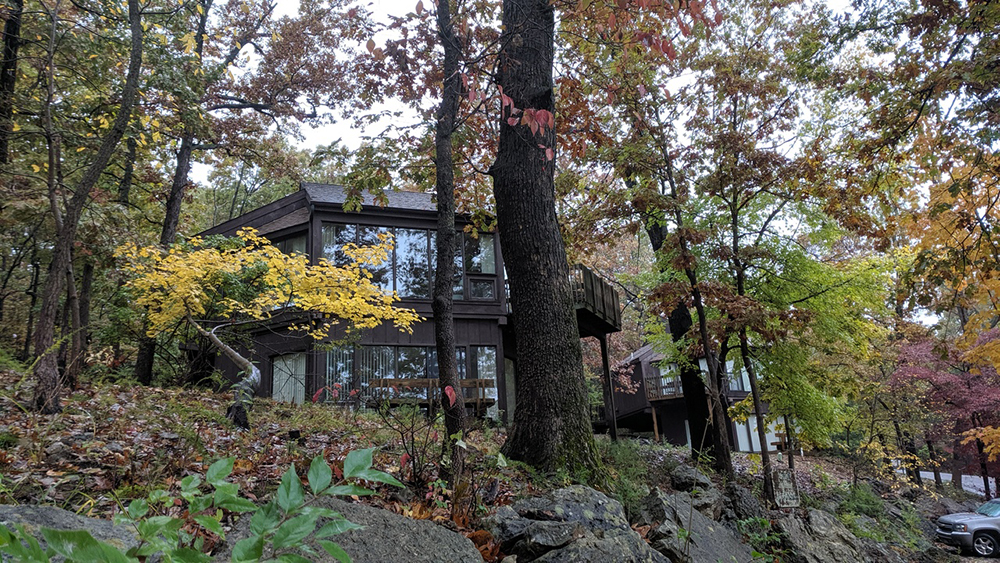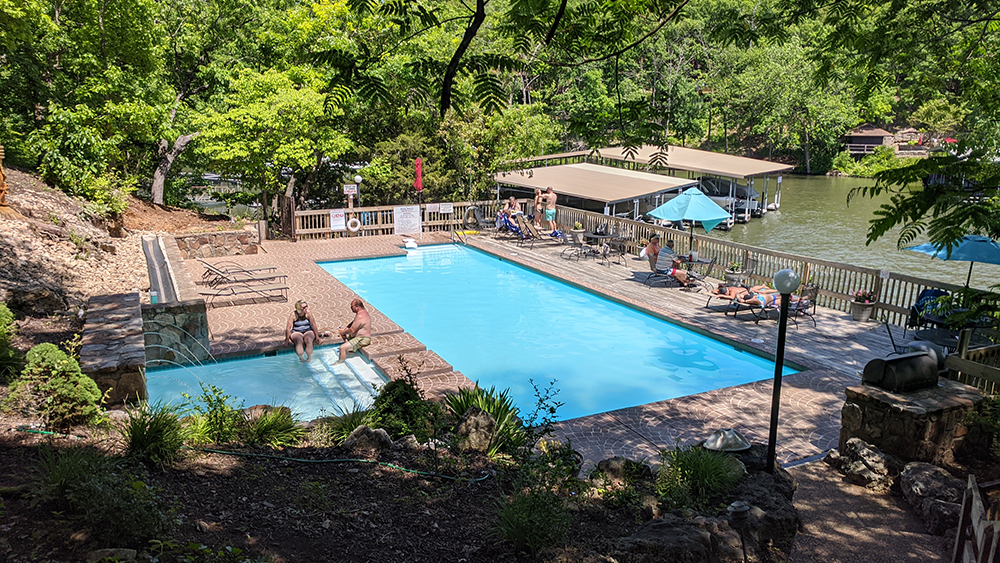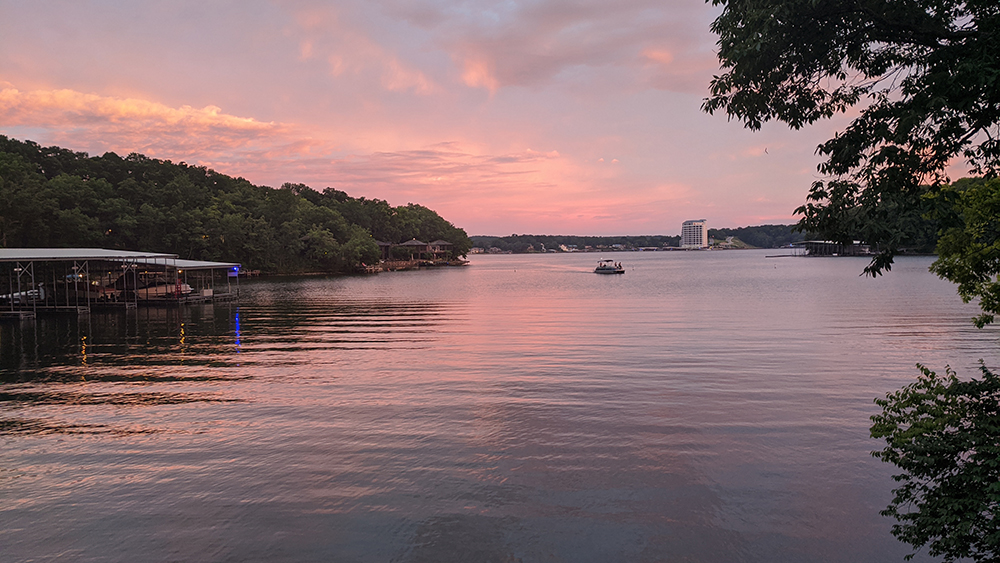 That's not all! As a Treetop Village owner,  you automatically become a member of Village of Four Seasons POA (at no additional fee), which includes many more amenities:
A Community Center that includes:
A party room for up to 90 people available for event rental
A new indoor swimming pool with hot tubs (expected to open late Fall 2023)
Kitchen and Wet Bar
Fitness Center
Library
Click Here for More Village of Four Seasons POA Amenities
Other Exciting News
Beginning in early 2024, Treetop Villages is moving forward with a full renovation of timeshare villas. Newly renovated units mean increased property values and richer vacation experiences for years to come.
The Board and the Staff of Treetop Village Welcome Lakewood Resort owners! We thank Mr. Jeff Tegethoff and his team for diligently working with us to create this Lakewood Welcome Package. For families who do not want to give up their annual Lake of the Ozarks vacations, we believe there is no better option than Treetop Village.
Click to the TREETOP RENOVATIONS tab on this website to see what your Treetop Village will look like after upcoming Renovations.
Elaine Gilligan is the Coordinator for Lakewood Resort Owners desiring information on this offer and arranging for ownership in Treetop Village. As a family member of Lakewood owners since the early 1980's, Elaine understands the situation and is eager to help Lakewood Resort owners make the move.
Elaine Gilligan
20 Tree Top Dr.
Village of Four Seasons, MO 65049
816-944-0323
elaine.gilligan@treetopvillage.net
Click here to print or download the official press release.
About Treetop Village (Treetop Village)
Treetop Village is an exquisite blend of timeshare accommodations, vacation rentals, and private residences located on the enchanting Lake of the Ozarks in the heart of Missouri. The resort is an ideal choice for those seeking rustic yet spacious villas, a serene forest-like setting, a prime lakefront location, and exceptional value for their vacation dollar.
About Lakeport Village (Lakeport Village)
Lakeport Village is an exciting $350 million family resort and entertainment district planned in Osage Beach, Mo. Situated adjacent to the Grand Glaize Bridge at Highway 54 and Jeffries Road, the Lakeport property was acquired by Big Thunder Marine in 2021. The ambitious construction plans entail creating a year-round entertainment destination spread across 25 acres, offering amusement rides, attractions, a Marriott Hotel property, an approximate 26,000-square-foot conference center, an indoor water park, restaurants, slips for approximately 200 boats, and an approximately 1,000-space parking garage. The amusement offerings will include roller coasters, thrilling rides, family-friendly attractions, and a magnificent 200-foot-tall observation wheel.
About Lakewood Resort (Lakewood Resort)
Resort Lakewood Resort is a timeshare community located in Osage Beach, Missouri, located within the land designated for the forthcoming Lakeport Village development.
About Tegethoff Development (Tegethoff Development)
Tegethoff Development is the preeminent luxury lifestyle developer in the Midwest. With experience in master planned suburban mixed-use, historic renovations, and boutique urban apartments, Tegethoff develops trophy assets in the communities we serve. Our roots in the Midwest region and our on-the-ground perspective allow us to anticipate the trends driving the future of real estate in each market. Tegethoff has curated a collection of highly desirable, location-driven properties that offer the modern amenities and aesthetics today's residents desire.